Main content starts here, tab to start navigating
The Satin Dollz at Brooklyn Deli Times Square
EVERY FRIDAY & SATURDAY 8pm
EVERY SUNDAY 5pm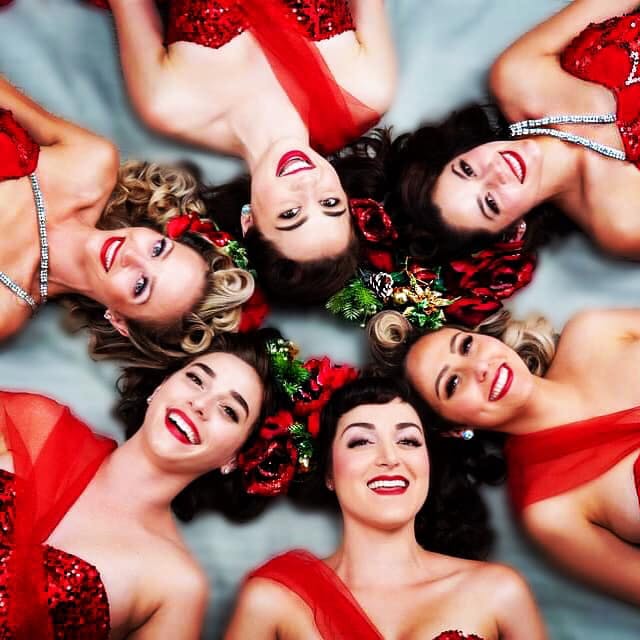 Experience the magic of the holiday season with The Satin Dollz at the USA Brooklyn Delicatessen in Times Square! Join us for an enchanting evening filled with the timeless classics of the 1940s and 50s, now featuring a festive "Holiday Theme" starting November 24. Due to popular demand, we're extending our shows to Friday, Saturday, and Sunday through the end of the year.
Immerse yourself in the glamour of these formidable pin-up performers—singers, tap dancers, and irresistibly charming ladies—as they weave through the aisles, delivering an exhilarating, high-energy performance. Savor delectable dishes and drinks while enjoying the seamless blend of harmonious vocals, electrifying dance routines, and retro-inspired beauty that the Satin Dollz are renowned for.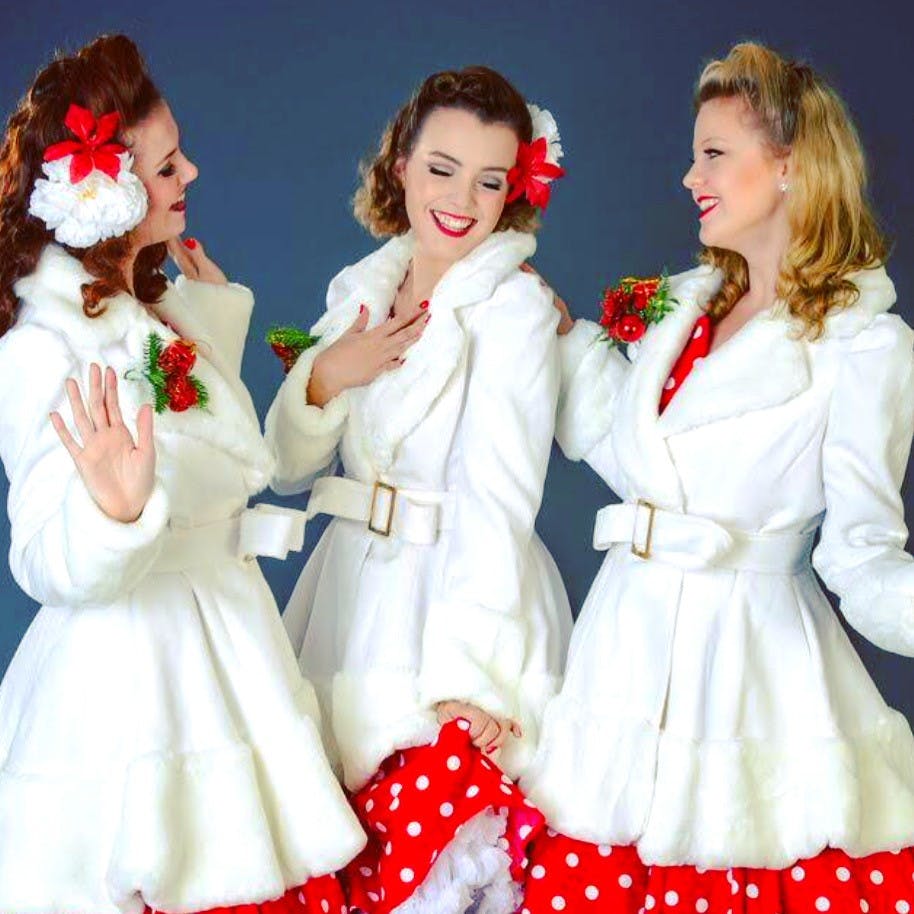 Don't miss out on this remarkable experience!
RESERVE NOW to secure your spot.
A glimpse into The Satin Dollz:
Hailing from various corners of the United States, the captivating Satin Dollz united on a single stage in 2005 to deliver unparalleled entertainment reminiscent of the WWII USO Camp Shows. These pin-up powerhouses have enchanted audiences worldwide, expanding their reach to include four countries—Los Angeles, New York, London, Paris, and Rome.
In 2020, The Satin Dollz unveiled their debut album, "Pin Up Revolution," showcasing the vocal talents of members from the United States and England. With impeccable harmonies reminiscent of the Andrews Sisters, tight performances, and irresistible swing, their album is available for streaming on iTunes, Apple Music, Amazon Music, and more.
Join us at Fri & Sat 8pm & Sun 5pm for the show, and remember, NO COVER CHARGE!